We are finally getting around to doing our first photography posts 
We thought starting at the beginning would be a good place to start.
What camera do we use?
When we first start blogging we used a canon point and shoot.
Last October is when we got a DSLR camera – Nikon D3000.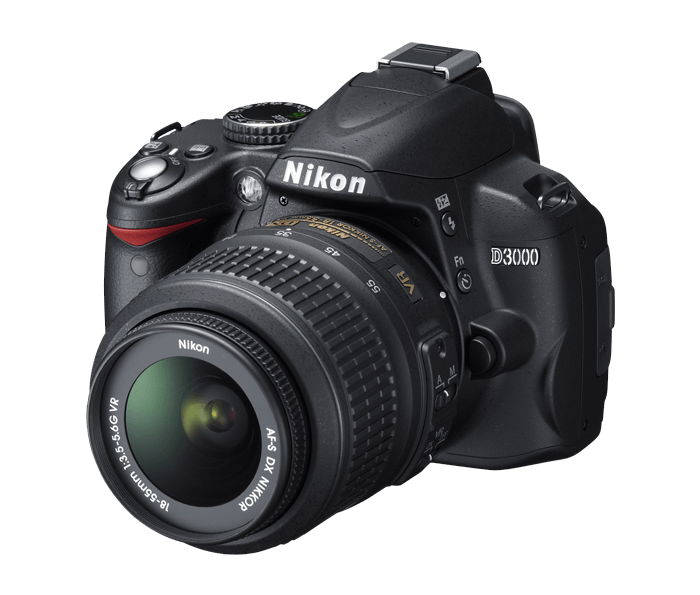 Of all the very nice Nikon digital cameras this one was the most economical that we could afford.
Lens – We have two camera lenses -
AF-S DX NIKKOR 18-55mm f/3.5-5.6 VR lens 
AF-S DX Micro NIKKOR 85mm f/3.5G ED VR lens
And then of course we use our iphones a lot!!! most of our non-food/recipes pictures are taken with our phones.
Since we are not professional photographers, this camera is great for beginners. It is easy to use and understand.
What other equipment do we use?
Tripod – we use this maybe once a month, haha, really prefer being free style when we take photos
What photo editing program do we use?
Adobe Photoshop CS5 – we did not get this program till this past February. Took us awhile to learn, and we still have a lot to learn.
We will share more on our props and where we take our photos in another post.
Twins Question: What camera do you have? Why did you pick that camera? Do you use any special equipment – tripod? lightbox? Do you edit your photos?
Till next time,
P2R twins